Beverly Hills Dermatology Clinic
Beverly Hills Dermatology Clinic
An upscale dermatology clinic on Camden Dr. in Beverly Hills needed to generate new patient leads and grow beyond referrals. We decided to focus on the cosmetic side of the practice and create some new lead funnels.
How Did We Do?
+1500%

Increase in Organic Traffic

#1

Google Rankings for 2 Top Keywords

+1600%

ROI on Lead Capture System

How We Did It!
Increasing rankings was a priority for our client, not only as a lead source, but also as a point of status in the highly competitive "dermatologists row" in Beverly Hills. Our SEO plan was centered around the company blog, where we published high level content to both inform patients and attract links.
In 2011 we rebuilt the website and developed new content pages for all of the cosmetic procedures with before/after images and new copy. With the new site converting significantly better, we were able to reduce overall cost per lead and cost per acquisition.
Over the years, we've done just about everything for our client including logo design, print pieces, web design, B/A photo studio setup and staff training, lead tracking system, incentivised lead capture system, produced videos, managed Twitter and Facebook, and the list goes on.
Our Playground
Beverly Hills, Los Angeles, and USA. Proximity is a key factor for most patients. However, in this case patients traveled from as far as New York and beyond to seek treatment from nationally recognized doctors.
In Our Toolbox:
Leads were driven primarily from organic search. Our writing team generated 95% of the content and we collaborated with the doctors on high level 'link bait' pieces for the other 5%. We also produced a series of videos for YouTube and Vimeo and gained first page Google rankings for those.
---
What They Said…
"They set up a lead generation system to attract new patients that resulted in a 1600% ROI (to date)."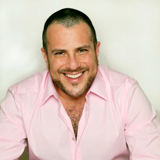 -Peter Kopelson Kopelson Clinic