Cloud-Based Software Startup
Cloud-Based Software Startup
A tech startup within the dental industry was looking to build their subscriber list. This project had two presented us with two major challenges: the client's online target audience was very small, and conversions, while having a high lifetime value, could take months or even years to nurture.
How Did We Do?
+251%

Increase in Organic Search Traffic

+623%

ROI from Adwords (based on 2yr lifecycle)

#1

Google Raking for Top Niche Keyword
Optimizing on-page factors and creating high-level content helped us build authority for the marketing site and enter top 5 rankings across a wide swath of SERPS.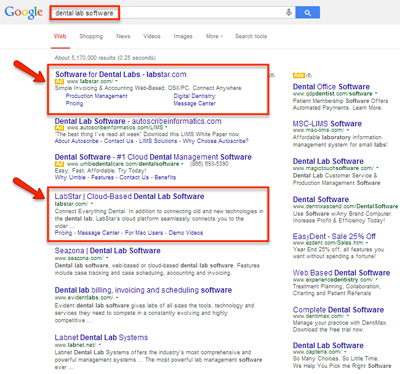 How We Did It!
Before we could commence marketing efforts, our client needed a new website that could effectively convert leads into phone calls and demo requests. We built a new site and new landing pages then began a comprehensive SEO campaign followed by Adwords campaigns.
While our client's competitors focused all their energy on one main keyword, we found other excellent keyword variation groups and built funnels to bring in those high converting long-tail searches. Along the way, we also secured the #1 ranking for that highly coveted keyword (see above).
In a niche where search traffic was never going to support the desired lead volume, we needed to get creative. When Facebook upgraded their ad platform in early 2013, we jumped on the opportunity to reach new untapped audiences and get people into our funnel.
Our longstanding relationship with this tech startup has weathered storms and been through many iterations. Now, they're positioned to start dominating their industry – a testament to all of our hard work and mutual respect.
Our Playground
USA and worldwide. Our efforts were focused primarily on the US market (about 8,000 possible targets), but high rankings in the SERPS attracted leads from far away places like Norway and Hong Kong.
In Our Toolbox:
Adwords gave us the ability to gain top rankings right away for the best keywords. Our SEO strategy has paid off long term. Creating funnels to educate and nurture more focused long-tail search traffic has been key.
Adwords // Advanced SEO // Landing Pages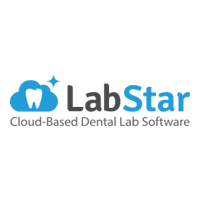 ---
What They Said…
"With Nitro, it's not only about client service.. it's also a competitive thing. They want to win."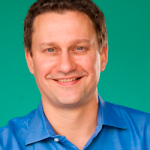 -Jeffrey Noles LabStar
Remarketing
With such a long sales funnel, we needed to reinforce branding with multiple exposures so we'd be top of mind when the timing was right.