Top LA Acting School
Top LA Acting School
One of LA's premiere acting schools asked us to find a way to increase enrollment while maintaining their elite status. We couldn't do anything that would be perceived to be overtly "marketing-based" by the acting community. Gulp!
How Did We Do?
+1900%

Increase in Organic (non-brand) Search Traffic

Top 5

Google rankings for 14 sought after keywords

1st Page

Google rankings for 27 of 30 top keywords

How We Did It!
Our client was extremely sensitive about the idea of marketing to actors, many of whom struggle to make ends meet in a highly competitive business. We chose SEO as way to increase visibility and allow their school to be "found" by actors searching online.
Our fist hurdle was to overcome major technical issues with the website. Our initial analysis revealed that the site was "invisible" to the search engines because of a poorly conceived splash page. On top of that, all text was hidden in images, so the content pages were "empty" if they could be found! Without making any significant changes to the design of the site, we rebuilt all of the interior pages, updated on-page SEO, metas, and ditched the splash page.
Next, we moved the main company blog from Blogger to a new WP template on the main site, so the regular postings could actually benefit the site in terms of page growth, natural backlinks, and social signals like likes and tweets.
Finally, we could begin building content with the goal of attracting more natural links and creating additional lead channels. The effect was nothing short of dramatic, and the school was flooded with highly targeted traffic like never before.
Our Playground
Hollywood, Los Angeles, International. The pool of actors locally made up the vast majority of search traffic, with the rest made up of aspiring actors from across the country, Canada, and beyond looking to move to LA and start their acting careers.
In Our Toolbox:
We drove leads by implementing a comprehensive SEO plan. Along the way, we solved technical problems and rebuilt the website.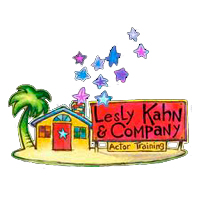 ---
What They Said…
"They corrected major structural and UI issues with our website, rapidly increasing our ability to convert web leads."

-Jen Szilvagyi Lesly Kahn Actor Training