Finding New Patients is Easy. If You Know How.
Let's start with the assumption that within your medical practice's service area, there are enough patients to keep you booked 3 months in advance (we find that this is almost always true BTW). The problem is, you don't have a system in place to attract them. Worse yet, many of the ones that do reach you get lost in the shuffle and end up going to your marginally more savvy competitors.
It's a common scenario, because what's missing in virtually all medical practices is a reliable system to generate leads and convert them into new patients. But why? This system exists and you can implement it now! In a matter of months you could be booking 2x or 3x the number of patients you're seeing now.
Here's a case study from an outpatient practice in Newport Beach that is using this exact system and demonstrates for us some pretty impressive numbers: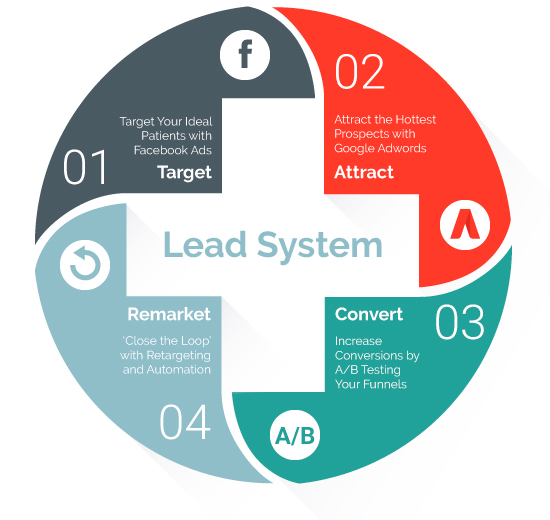 Case Study
Our client, a medical practice in Newport Beach, CA, can barely keep up with the volume of leads we send each day. Some days, we have to literally pause our marketing campaigns so they can catch up.
Average numbers based on reporting period Jan 2015 – present
Results: Reduced cost per lead by 59% in one year. Current cost per acquisition is $600 for a procedure costing on average $11,500. Outranked NIH and Mayo Clinic for many of client's most competitive search terms, boosting organic leads by 86% in less than 1 year. Our top landing pages have 30,000-50,000+ Facebook 'likes'. Annual Revenue for this client is now about $2,760,000.
Book More New Patients – A Quick 'How To'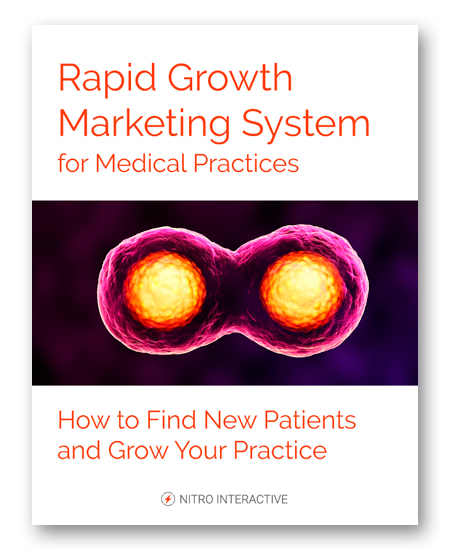 Using our system – The Rapid Growth Marketing System for Medical Practices – you can put the machinery in place to generate a stream of highly qualified patient leads in the short term and into the future. Here's how it works:
The majority of leads are generated through Facebook ads, while a somewhat smaller number come from Google Adwords. Patients are directed to a highly controlled landing experience where they learn about treatment options and your practice. Those patients that are ready for more information get directed to a lead capture form or to your phone number. The rest get added to a remarketing system to be nurtured until the timing is right for them to take action. Every step in the funnel, from the ad creatives to the success pages, is tested so we can learn, adapt, and increase your conversion rates, driving down your costs while increasing your leads.
---
Elevate Your Practice to the Next Level
Ultimately, a steady stream of patients through your door means stability and financial freedom so you can enjoy life and plan for the future. Without a reliable and predictable flow of new patient leads, uncertainty will prevail. (With the demand for medical treatments continuing to rise) The only missing piece required for your practice to succeed is exposure. That's where we come in.
Our agency offers all of the experience, tactical skills, finesse, and mastery of digital marketing tools that medical practices typically lack. We understand how to work in concert with doctors and staff, integrating our marketing efforts with existing internal systems. Most importantly, we understand how patients search for information and services both in Google as well as on social platforms like Facebook, allowing us to apply strategies we already know to be effective.
As the digital marketing landscape changes, we'll keep you ahead of the curve, helping you to pivot and adjust strategy accordingly so you can stay focused on the part of your practice that you love – treating patients.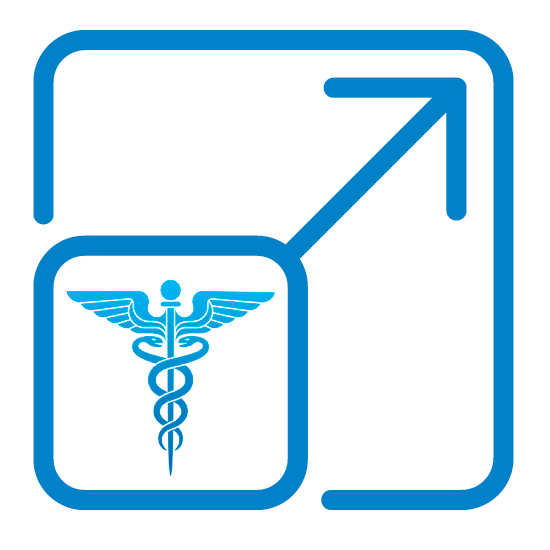 ---
Powerful, Proven, Stress-Free Marketing
We've been told that we make it sound easy! And really, shouldn't your marketing agency be able to explain what they're doing without tech jargon, smokescreens, and bloated reports? It's really pretty simple: We guide you every step of the way. You can know as much or as little about the "how to" aspects of our digital marketing system as you want to. Once the initial setup work is done you'll start getting leads, and the number of leads will continue to grow as we continue to optimize your marketing.
If you have an established practice and you're interested in growing, please send us a quick message and we'll get in touch with you right away.
Clicking this button will launch popover with a form and our contact info… Nothing bad will happen!