Industrial Furniture Manufacturer
Industrial Furniture Manufacturer
IAC came to us looking to break away from traditional marketing and grab a larger piece of the pie online. We were asked to increase the number of RFQ's submitted through their website and help them hit new revenue goals.
How Did We Do?
+1095%

Increase in RFQ's

+96%

Increase in Conversion Rate (YOY)

+66%

Increase in Lead Volume
The Analytics screenshots below show a 96% increase in conversions rate for RFQ's YOY.

How We Did It!
Our engagement with IAC began with SEO and expanded to include Adwords, custom landing experiences, A/B testing, and a complete site redesign to solve usability/conversion problems.
Our SEO strategy involved engaging a huge online community with an SEO blog on a related topic, attracting natural links and social signals, allowing us to build authority to the main site. iacindustries.com is now firmly entrenched in the top positions for many of it's main keywords, and grabbing a huge portion of long-tail searches.
Before our site redesign was done, we used Adwords to drive leads to custom landing experiences. We were able to get a +1095% improvement in conversion rate on our landing pages over the existing site.
With the new site in place, we began A/B testing key pages in order to help refine and improve the overall user experience and increase conversion rates for RFQ's, our primary KPI.
Our Playground
USA. We ran nationwide campaigns focusing on some known hotspots for new business growth.
In Our Toolbox:
Primary lead channels were Adwords and organic search. Segmented retargeting campaigns helped close the loop on new leads/prospects and lower cost per lead. A/B testing (we use convert.com to host variations) allowed us to refine the new site and get it working even better.
Adwords // Advanced SEO // Conversion Optimization // Landing Pages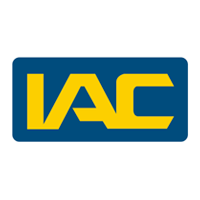 ---
What They Said…
"The team at Nitro have done great work, generating new leads and increasing conversion rates."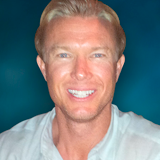 -Matt McConnell IAC Industries
Remarketing
Leads in this space can easily take 3-4 months to convert. We created retargeting sets and set our cookie to 120 days with limited exposures in order to stay top of mind, but not be annoying.